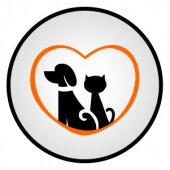 We are proud sponsors of SOS Emirates Dogs

SMS MAIDS is the ultimate source for pet sitters who care for their pets when they are away from home.

SMS MAIDS Pet sitting Services are a locally owned and operated professional dog walking and pet sitting service who provides a wide variety of services for dogs, cats and critters of all shapes, sizes and degrees of furriness.

When work, vacations or schedule conflicts take you away, SMS MAIDS Pet sitting provides the highest quality, most reliable, and personalized pet care tailored to meet yours and your furry family members' needs. We handle all pets be it dogs, cats, birds, fish or any other with great care in ensuring that your Pet is safe at all times.

Our daily pet sitting visits will make sure your furry baby is able to follow their normal routine as if you were caring for them yourself. We will be feeding them their regular food, caring, or just playing with them all at times they are used to, all on a customized schedule just for you.

You do not need to stress at all as we will respond in time, communicate and follow up proactively addressing all aspects of your pet.
Why Us?

We are passionate about animal welfare – it is our number one priority!!

SMS Maids are proud sponsors of the SOS Emirates Dogs, and continue to help our clients meet and adopt a special furry friend.

Personalized unprecedented customer service is our other main priority
We have the most reasonable prices in town!

We are dedicated, easily reachable 24/7, responding quickly, listening carefully and willing to help in every aspect of the pet relocation.

Meet Us:  Together we will establish the perfect care for your pet during your absence.

Our goal:  Is to provide the best care for your fur babies while you are away.

Are you ready to set up your complimentary consultation with your pet sitter?

Call us today and see how we are different and why our clients love us!