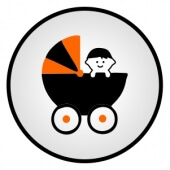 Being a parent is a full-time job and every once in a while, you will need time-out knowing that your child is in safe hands. Whether it's for one night or an extended, more permanent arrangement, SMS Services are always ready to help look after your little ones. Babysitting services are available day or night, any day of the week at your home or hotel or we can accompany you on family outings to allow you space to relax; knowing your children are in good hands.

Understanding your child's needs and attending to them is a wonderful and challenging task that requires patience and time. At SMS Services we provide a helping hand that has the skills and expertise for your child to grow in a loving and attentive environment.

All our babysitters are trained nurses that offer tailored support to suit the individual parent and child's needs. We develop an engaging, healthy and fun filled routine for your child dedicating a time for physical activity and rest to meet your child's needs. Our babysitters only take care of above 2-years Children.
Benefits of having babysitters and nannies
As a busy parent, having a nanny around can be very useful. You won't always feel like there aren't enough hours in the day. A nanny or a babysitter can ease the tasks involved with taking care of children. They can manage the school runs, make lunches, oversee homework time and take the kids out to play while you get other household tasks out of the way so that you can enjoy your free moments relaxing with your children. If you hire a nanny or a babysitter to take care of your kids, you can even ensure that you get some much needed 'off-time' to rest and recharge.
Do your research
We assured that, we have run background checks to ensure that the nannies and babysitters are fully qualified to look after your child. Always be sure to outline any special requirements so that we can make the best match.
Make your child comfortable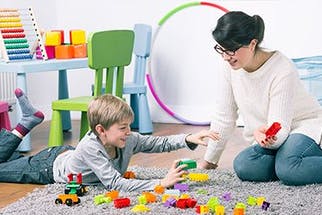 We always ensure that your babysitter knows everything about your child. Initially, you should be present with both the babysitter and your child in order to let them get to know each other. You can also arrange a special movie or game for the babysitter and your child to play while you are away as this will allow them to bond.
If you wish to book the services of a babysitter, please get in touch with us to discuss your specific requirements. We encourage advance bookings so we can assess your needs and choose the most suitable professional for your children. Please contact us to discuss your requirements.